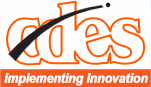 About Reverse Engineering
Reverse Engineering using CAD is the process of creating a three-dimensional virtual model of an existing physical part.
This process needs hardware and software: hardware such as coordinate measuring components to measure physical objects, and software to reconstruct objects as 3D models.
The course teaches the ways to getting data preparing the data sheet, manipulate the tools, modify 3D data. The course also equips students to analyze a product's structure, function and operation, and the applications of Measuring components, how to handle and measure in equipments and how to design in any modeling software. Students are offered projects with expert guidance.
Duration
75 Hours