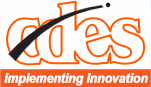 About Sheet Metal Design
Modern continuous rolling mills produce large quantities of thin sheet metal at low cost. A substantial fraction of all metals are produced as thin hot-rolled strip or cold-rolled sheet; this is then formed in secondary processes into automobiles, domestic appliances, building products, aircraft, food and drink cans and a host of other familiar products.
Sheet metals parts have the advantage that the material has a high elastic modulus and high yield strength so that the parts produced can be stiff and have a good strength-to-weight ratio. A large number of techniques are used to make sheet metal parts.
This book is concerned mainly with the basic metal farming process that underlie all of these methods, rather than with a detailed description of the overall processes, but it is useful at this stage to review briefly the most common sheet forming techniques.
Duration
75 Hours